A beautiful hand tied bouquet, perfect for any occasion. The designer will choose flowers based on the floral inspiration of the day but not as a reflection of the season (see Armstrong Seasonal Bouquet).
All prices in CAD ($)

Due to the increased costs of product, at this time of the year, the prices of our arrangements are priced accordingly. Thank you for your continued support!!
Standard Hand Tied

ADCBSHT

Deluxe Hand Tied

ADCBDHT

Premium Hand Tied

ADCBPHT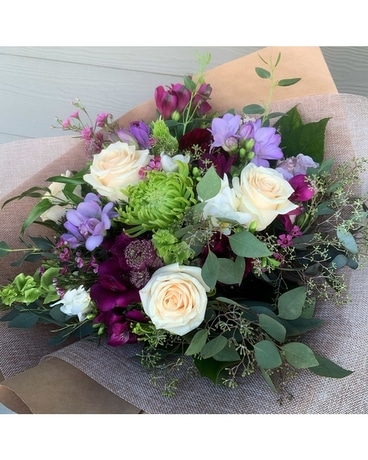 Standard Hand Tied - $50.00
Deluxe Hand Tied - $75.00
Premium Hand Tied - $100.00