The "How the Heck Do I Decide?" Guide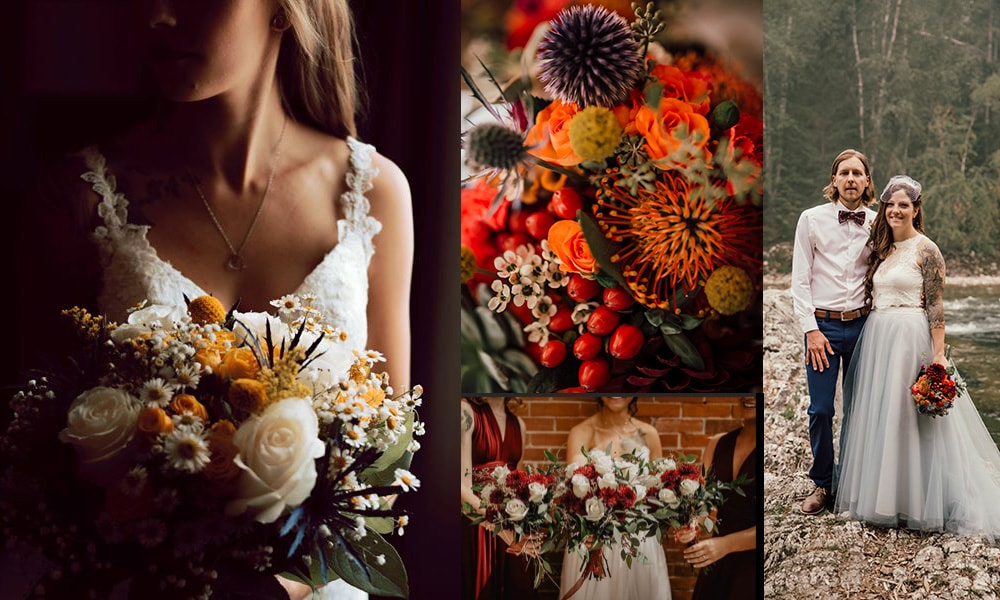 We have created the "HTH" Guide to assist our couples in narrowing down and simplifying the wedding floral process. We have several options available to you and we hope that you find the one that perfectly fits your needs.
The "Bride On The Run" option is our most budget friendly option with no spending minimum and the best part… it allows you to shop at the last minute with zero fuss!
The "Keep It Simple" Wedding Packages. That's right--we offer 3 packages starting at $190. All that's left for you to do is select the colour palette.
The "Bride's Choice" option. We are thrilled to offer this option to our couples who want to pick and choose their florals! Maybe you want a bridal bouquet and a flower crown? Maybe you want to spend your money on the dance party and want to DIY on the flowers? No problem, we have options for that too! This option has no spending minimum and you get to decide where you spend your money. Hmm... maybe on the bridal bouquet?
The "Full Service Wedding" option. That's right: the crème de la creme of wedding options. This is designed for the couples who want the florals to make a statement on their wedding day and to represent the story of their love in their own unique way. Our Full Service Weddings have a minimum of $3000. Please contact us to schedule a consult. We will work with you to create the wedding florals of your dreams.